Moon has H2O! International Lunar Base Possible.
By admin on Nov 13, 2009 | In Human Survival
Finally a confirmation from NASA that the moon (yes that's our moon, the one you see up in the sky every month) has water on the South Pole in its shaded craters.
This opens the possibility for moon bases on the poles which could mine these craters for water. Water can be used to support life and make rocket fuel for propulsion. Where there is water, life such as ours can survive.
This is major and has been suspected for a while now. This is clear confirmation that the moon has water! This opens a whole range of possibilities for space habitats and travel.
Now let's hope human kind has the vision to establish an International Lunar Base.
P.S. I'm sure it would look considerably different than Moonbase Alpha in the Space 1999 British TV Series. Check out Shackleton Crater as a possible site.
-Michael Blade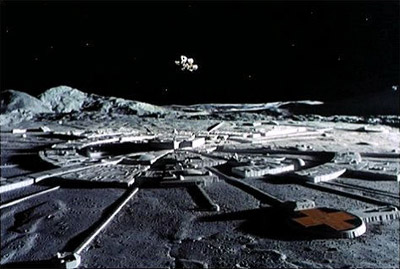 No feedback yet