OPINION: Why I Love Science Fiction
By admin on Aug 28, 2008 | In Welcome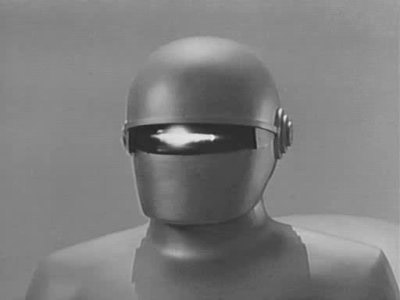 So you say you love science fiction... All those cool entertaining movies and interesting books, and the graphic comics as well. In fact you go so far as to call yourself a science fiction fan. For 40 years you've watched every episode of the original Star Trek countless times. In fact, you find yourself mouthing the dialog! Your favorite movies are Blade Runner, Aliens, Contact, and old original classics like "The Day the Earth Stood Still".
You not only are a Star Trek fan, but you're a Doctor Who fan as well, and your favorite doctor is Tom Baker! You've watched the "Red Dwarf" series and have read most of Douglas Adams. You prefer hard science fiction genre, Asimov (The Foundation), Clarke (2001: A Space Odyssey), with Philip K. Dick, and Jack L. Chalker thrown in.
So just how close am I to other science fiction fans out there? I don't know... but maybe that's not what's really important.
What is important is what science fiction does for me. It makes me think outside of the box, to realize how wonderful the universe really is, how important science is to our survival, and how exceptional the human species.
With the "collective imagination of humanity", anything is really possible! I truly believe that. No goals are too tough or unattainable. Solving Global Warming, creating a thinking machine and robots, traveling to the stars, traveling in time, meeting aliens, and challenging and enhancing what it means to be a human being. These are the dreams of humans. That's what science fiction does for me, it tells me clearly humanities ultimate destiny is out there among the stars. That's why I love it so much.
To the right is a blog table of contents, below is the new trailer for the remake of "The Day the Earth Stood Still", right of that my current novella, and cool featured videos.
-Michael Blade




The Day the Earth Stood Still (2008)
2 comments
I'm agree with your opinion, it will be a great life if we can doing something like u told, back to the past, and know what will happen . . and now I'm writing about transhumanism in my thesis, its really amazing,that finally I learn about something new about life. But I"m still believe about My Bod power . . for me be a religious transhumanity may be.Thx
04/22/09 @ 08:24
l mean MY GOD
04/22/09 @ 08:25