The Dinosaur & Me
By admin on Jul 19, 2010 | In Human Survival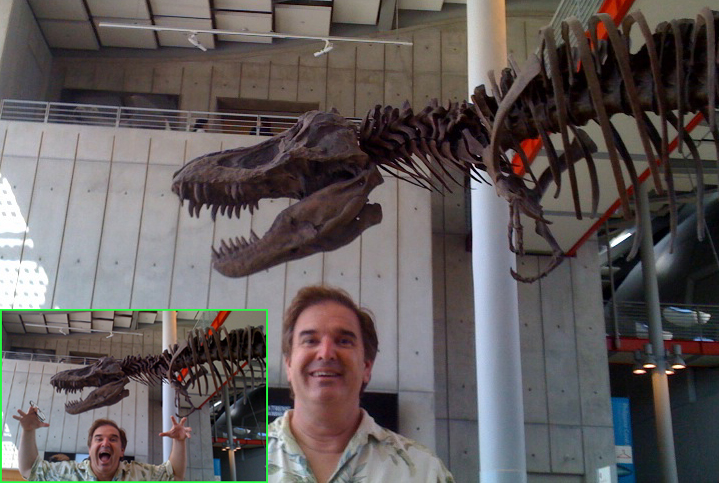 Well its been a wild ride the last couple of years. I originally started out trying to write a book called "The Transhuman Singularity". After about 23,000 words I began to realize the magnitude of the task (my excuse, I'd never written a book before and I may have chosen an impossible subject matter!). I was motivated to write, so I began this blog by nearly the same name minus the "The".
So now I'm a science fiction blogger, not author, but that's okay, because what you read is free. I make great efforts to keep the quality up, even without an editorial staff! How do you protect ideas? Can you really patent science fiction?! Not in this fiscal universe.
I've also created a new Virtual Science Fiction World in 3D simulation called Viradu which you can actually visit via avatar and build in-world.
Now a little about the multiverse. I assure you even the scientists are taking it seriously these days . . . the multiverse may be alive, entertaining all possibilities on a parallel universe-level, and hence the implications of this are somewhat profound as we all travel consciously forward through space and time toward our desires and dreams. In another universe I may have actually finished the book, and in this one I still may.
I believe that the future is a kinder, much less violent place. Whether that is because the human race is extinct, or we have evolved the ability to live peacefully with each other, is yet to be determined. As all sane human beings do, I hope it is the later choice.
I would like to point you to some of my favorite posts and please be sure to check out my new blog and virtual space as well (it's fun).
My Favorite Posts:
Hope For Humanity?
Video Mashup #1 - 2009
The Basic Abilities of Transhuman Uploads
Life on Mars? Dead or Alive? Science Fiction?
My Hero, Sing-along-with-Carl-Sagan
Posthuman - A Poem
Science Fiction Ideas For Humanity
Reverse Time Simulation
Selecting Alternative Realities In A Massively Parallel Universe
Virtuality Mind
Faster Than Lightspeed Possible
Free Will An Illusion?
For those who like more mainstream science fiction television, I would recommend watching a series called "Fringe", episodes which can be found on the web, and the New Doctor Who on BBCA.
No feedback yet